Larry M. Shelton
Board Chairman
Mr. Shelton, a director since July 2006, has also held the position of Chairman of the Board of the Company since December 16, 2014. Mr. Shelton served as the Chief Financial Officer ("CFO") of S K Hart Management, LLC, a private investment management company from 1999 until August 31, 2018, when he resigned from his duties as CFO to pursue personal interests. Mr. Shelton remains an employee of and provides advisory services to S K Hart Management, LLC. Mr. Shelton served as President of Pony Express Land Development, Inc. (an affiliate of SK Hart Management, LLC), a privately-held land development company, from January 2013 to until August 2017 and has served on its board since December 2005. In March 2012, he was appointed Director and CFO of S K Hart Ranches (PTY) Ltd, a private South African Company involved in agriculture. Mr. Shelton served as a member of the Supervisory Board of PF Medical from April 2014 to December 2016. Mr. Shelton has over 19 years of experience as an executive financial officer for several waste management companies, including as CFO of Envirocare of Utah, Inc. (now Energy Solutions (1995–1999)) and CFO of USPCI, Inc. (1982–1987), a NYSE- listed company. Since July 1989, Mr. Shelton has served on the Board of Subsurface Technologies, Inc., a privately-held company specializing in providing environmentally sound innovative solutions for water well rehabilitation and development. Mr. Shelton has a B.A. in accounting from the University of Oklahoma.
Dr. Louis F. Centofanti
Director and Founder
Dr. Centofanti currently holds the position of Executive Vice President of Strategic Initiatives. Effective January 26, 2018, Dr. Centofanti was appointed to the position of President of Perma-Fix Medical, a majority-owned foreign subsidiary of the Company. From March 1996 to September 8, 2017 and from February 1991 to September 1995, Dr. Centofanti held the position of President and Chief Executive Officer of the Company. Dr. Centofanti served as Chairman of the Board from the Company's inception in February 1991 until December 16, 2014. In January 2015, Dr. Centofanti was appointed by the U.S Secretary of Commerce Penny Prizker to serve on the U.S. Department of Commerce's Civil Nuclear Trade Advisory Committee (CINTAC). The CINTAC is composed of industry representatives from the civil nuclear industry and meets periodically throughout the year to discuss the critical trade issues facing the U.S. civil nuclear sector. From 1985 until joining the Company, Dr. Centofanti served as Senior Vice President of USPCI, Inc., a large publicly-held hazardous waste management company, where he was responsible for managing the treatment, reclamation and technical groups within USPCI. In 1981, he founded PPM, Inc. (later sold to USPCI), a hazardous waste management company specializing in treating PCB contaminated oil. From 1978 to 1981, Dr. Centofanti served as Regional Administrator of the U.S. Department of Energy for the southeastern region of the United States. Dr. Centofanti has a Ph.D. and a M.S. in Chemistry from the University of Michigan, and a B.S. in Chemistry from Youngstown State University.
Joseph T. Grumski
Director
Effective February 4, 2020, Mr. Grumski was unanimously elected by the Board as a director to fill the vacancy left by Mr. Cochran's resignation effective October 18, 2019. Since May 2013, Mr. Grumski has been President and CEO and a board member of TAS Energy Inc. ("TAS"), a company that delivers efficient modular systems manufactured offsite and utilized in power, data centers, industrial and commercial applications. TAS has successfully managed over 400 projects in over 32 countries. From 1997 to February 2013, Mr. Grumski was employed with Science Applications International Corporation ("SAIC") (NYSE: SAIC), a publicly-held company that provides government services and information technology support. During his employment with SAIC, Mr. Grumski held various senior management positions, including the positions of President of SAIC's Energy, Environment & Infrastructure ("E2I") commercial subsidiary and General Manager of the E2I Business Unit. SAIC's E2I commercial subsidiary and Business Unit is comprised of approximately 5,200 employees performing over $1.1B of services for federal, commercial, utility and state customers. Mr. Grumski's many accomplishments with SAIC included growing SAIC's $300M federal environmental business to a top ranked, $1.1B business; receiving National Safety Council "Industry Leader" award in 2009; and receiving highest senior executive performance rating three years in a row. Mr. Grumski began his career with Gulf Oil Company and has progressed through senior level engineering, operations management, and program management positions with various companies, including Westinghouse Electric Corporation and Lockheed Martin, Inc. Mr. Grumski received a B.S. in Mechanical Engineering from The University of Pittsburgh and a M.S in Mechanical Engineering from West Virginia University.
Honorable Joe R. Reeder
Director
Mr. Reeder, a director since 2003, served as Shareholder-in-Charge of the Mid-Atlantic Region (1999-2008) for Greenberg Traurig LLP, the nation's largest U.S.-based law firm, with 38 offices and approximately 2,100 attorneys worldwide. As a principal shareholder in the law firm, Mr. Reeder's clientele includes celebrities, sovereign nations, international corporations, and law firms. As the 14th Undersecretary of the U.S. Army (1993-97), Mr. Reeder also served three years as Chairman of the Panama Canal Commission's Board, overseeing a multibillion-dollar infrastructure program. For the past 18 years, he has served on the Canal's International Advisory Board. He has served on the boards of the National Defense Industry Association, chairing NDIA's Ethics Committee, the Armed Services YMCA, and many other private companies and charitable organizations. After successive 4-year appointments by Virginia Governors Mark Warner and Tim Kaine, Mr. Reeder served seven years as Chairman of two Commonwealth of Virginia military boards, and ten years on the National USO Board. Mr. Reeder was appointed by Governor Terry McAuliffe to the Virginia Military Institute's Board of Visitors (2014), and reappointed in 2018 by new Governor Ralph Northam. Mr. Reeder is also a television commentator on legal and national security issues. Among other corporate positions, he has been a director since September 2005 for ELBIT Systems of America, LLC, a subsidiary of Elbit Systems Ltd. (NASDAQ: ESLT), that provides product and system solutions focusing on defense, homeland security, and commercial aviation. Mr. Reeder served on the Washington First Bank Board from 2004 to 2017, and, since January 2018, has served on the Board of Sandy Spring Bancorp, Inc. (NASDAQ: SASR), and, since April 2018, its Audit Committee.
Honorable Zach P. Wamp
Director
Mr. Wamp, a director since January 2018, is the President of Zach Wamp Consulting, a position he has held since 2011. As the President and owner of Zach Wamp Consulting, he has served some of the most prominent companies from Silicon Valley to Wall Street as a business development consultant and advisor. From September 2013 to November 2017, Mr. Wamp chaired the Board of Directors for Chicago Bridge and Iron Federal Services, LLC (a subsidiary of Chicago Bridge & Iron Company, NYSE: CBI, which provides critical services primarily to the U.S. federal government). From January 1995 to January 2011, Mr. Wamp served as a member of the U.S. House of Representatives from Tennessee's 3rd district. His district included the Oak Ridge National Laboratory, with strong science and research missions from energy to homeland security. Among his many accomplishments which included various leadership roles in the advancement of education and science, Mr. Wamp was instrumental in the formation and success of the Tennessee Valley Technology Corridor, which created thousands of jobs for Tennesseans in the areas of high-tech research, development, and manufacturing. During his career in the political arena, Mr. Wamp served on several prominent subcommittees during his 14 years on the House Appropriations Committee, including serving as a "ranking member" of the Subcommittee on Military Construction and Veterans Affairs and Related Agencies. Mr. Wamp has been a regular panelist on numerous media outlet and has been featured in a number of national publications effectively articulating sound social and economic policy. Mr. Wamp's business career has also included work in the real estate sector for a number of years as a licensed industrial-commercial real estate broker where he was named Chattanooga's Small Business Person of the Year. He is a founding partner in Learning Blade, the nation's premiere STEM education platform which is now operating at some level in 28 states.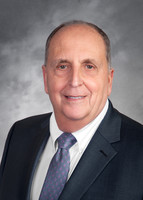 Mark Zwecker, a director since the Company's inception in January 1991, previously served as the CFO and a Board member for JCI US Inc. from 2013 to until his retirement on December 31, 2019. JCI US Inc. is a telecommunications company and wholly-owned subsidiary of Japan Communications, Inc. (Tokyo Stock Exchange (Securities Code: 9424)), which provides cellular service for M2M (machine to machine) applications. From 2006 to 2013, Mr. Zwecker served as Director of Finance for Communications Security and Compliance Technologies, Inc., a wholly-owned subsidiary of JCI US Inc. that develops security software products for the mobile workforce. From 1997 to 2006, Mr. Zwecker served as President of ACI Technology, LLC, an IT services provider, and from 1986 to 1998, he served as Vice President of Finance and Administration for American Combustion, Inc., a combustion technology solutions provider. In 1983, with Dr. Centofanti, Mr. Zwecker co-founded a start-up, PPM, Inc., a hazardous waste management company. He remained with PPM, Inc. until its acquisition in 1985 by USPCI. Mr. Zwecker has a B.S. in Industrial and Systems Engineering from the Georgia Institute of Technology and an M.B.A. from Harvard University.